Becchio Mulchers are extremely hard working and can easily handle Australia's hard conditions. These machines are reliable workhorses that require little maintenance and no hassles.
Features
Particularly suitable for Australia's tough conditions
Ideal for large properties, contractors and public works
Smooth, cool running toothed belt and shaft rotor drive
Can be fitted with both front and rear linkage (optional)
Oversize 220mm diameter for super stability
Hammers
Both Hammers and Y-Blades available. Heavy Duty steel hammers suitable for grass and wood shredding and Y-Blades for shredding grass, shrubs and vine branches.
Linkage
The link can be shifted either hydraulically or manually on giudes fixed to the suppoting frame. The configuration makes the machine as compact and robust as required by heavy ground operation.
Rotor
The rotor is supported by two robust flange supports equipped with large self-lubricating oscillating bearings. Tapered bushes prevent any vibrations or rotor misalignment.
Power
The movement is transmitted to the rotor shaft by means of toothed belts on well balanced pulleys to ensure the best grip and a perfect ventilation. Tapered keys provide a safe locking and prevent vibrations.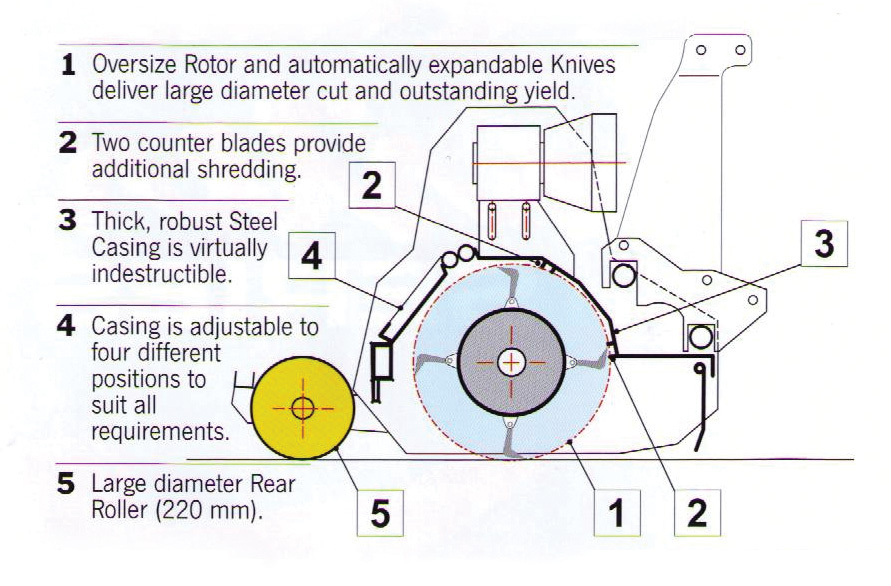 Model Summary
| | | | | | | |
| --- | --- | --- | --- | --- | --- | --- |
| | ML180 | ML200 | ML225 | ML240 | ML260 | ML280 |
| Working Width | 180mm | 200mm | 225mm | 240mm | 260mm | 280mm |
| Total Width | 1960mm | 2160mm | 2410mm | 2560mm | 2780mm | 2980mm |
| Weight | 700kg | 770kg | 847kg | 931kg | 1024kg | 1100kg |
| Hammers | 20 | 22 | 24 | 26 | 28 | 30 |
| Knives | 60 | 66 | 72 | 78 | 84 | 90 |
| Req. Power(HP) | 50/60 | 60/70 | 70/75 | 75/80 | 80/85 | 85/90 |