Protect your investment with Cordex's most advanced baler twine, proven in all conditions to produce the highest density bales.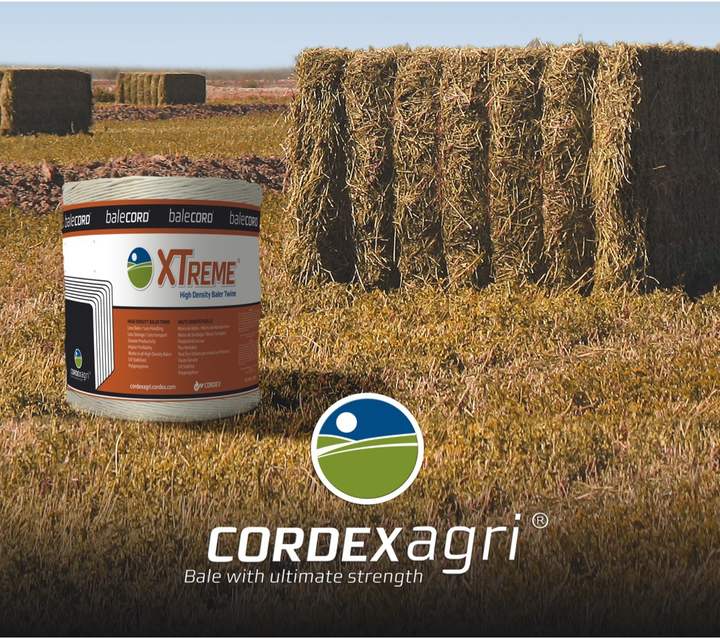 High Density Baler Twine
Extensive testing has led to the development of Balecord Xtreme. Complete with Cordexagri Ultragrip Technology this all new twine has the perfect combination of knot strength and high grip levels.

XTreme®
80% Higher Grip than any standard Twine
Available in Giant Spools – 12.6 kg to reduce down time
Details
Premium Quality
Heavy Duty
Tension Tested
UV Stabilized
Polypropylene